The only platform that reverse-engineers your full competitors' consumer journeys and enables marketers to reveal threats and opportunities to increase their market-share,

no integrations needed!
Why do leading brands choose Konnecto?
Digital Customer Acquisition
Increase the top of the funnel by up to 18%, improve conversion rates and decrease the cart-abandonment rate significantly
Build and execute a winning marketing strategy by uncovering weaknesses, threats and disruption opportunities in the market
Gain a clear real-time vision of how consumers interact with your competitors across products and assets
A new data science methodology now uncovers opportunities, threats and patterns in the untouched earliest stages of the consumer journey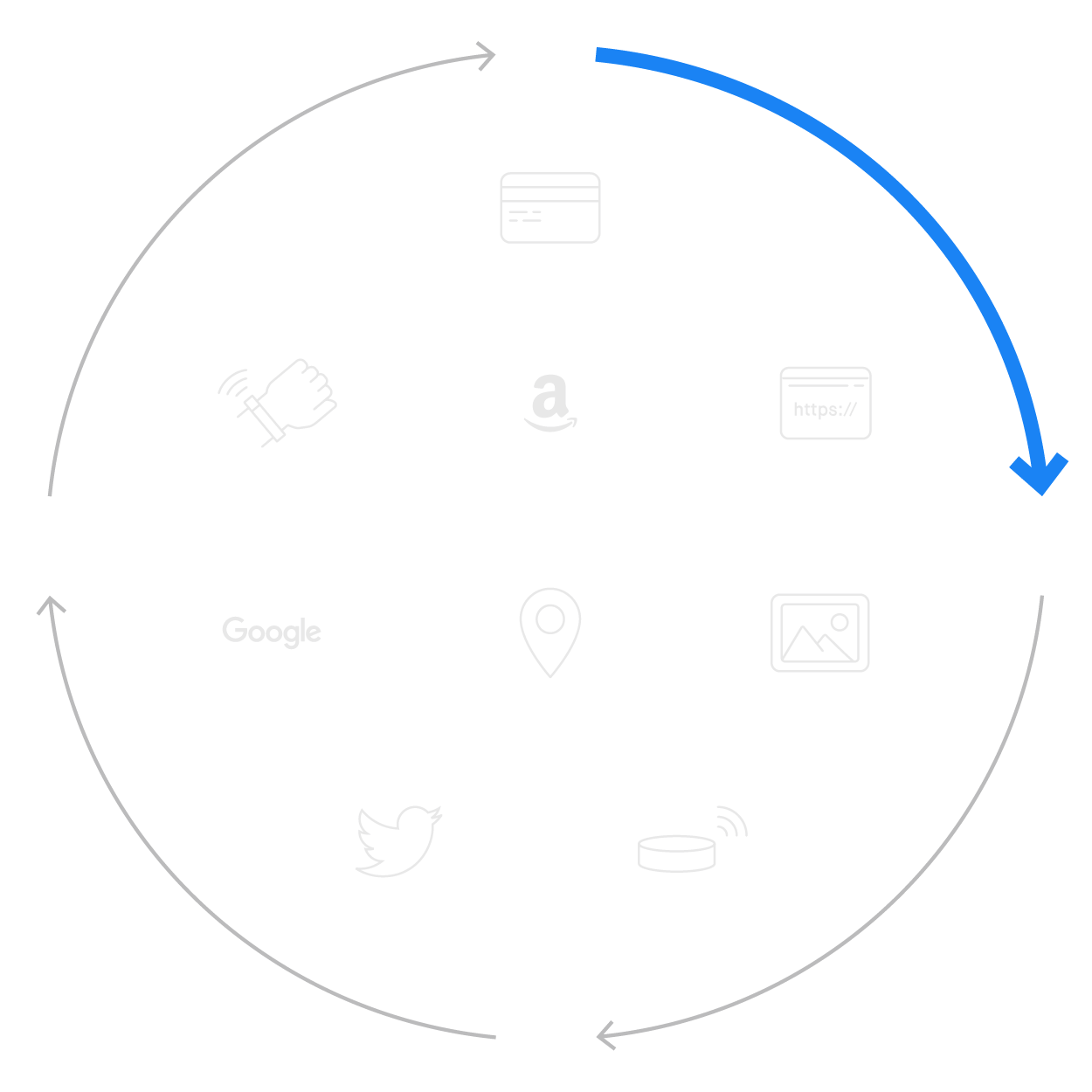 Real-time execution and measurement of the most lucrative recommendations, now integrated to your CDPs, CRMs and Marketing Automation platforms
Identify trends and patterns way before your competitors in order to uncover opportunities beyond digital marketing across your business units - NPD, M&A, and more
Gain a clear real-time vision of consumer journey stages, trigger points, behaviors and patterns reverse engineered at the SKU level
Surface threats and opportunities, receive ongoing recommendations on actions with a direct business impact to win the market
It's time to unlock your
unfair advantage
Unique data, unique technology, and industry-specific data science enable the creation of actionable recommendations that take into account your current investment landscape across multiple functions without the need for any integration/data transfer.
​
​
Konnecto identifies trigger points and behavioral patterns specific to a need within an industry and category (e.g. buying a Motability car, buying coffee pods as a present, etc.). In addition to aggregating the data, we build models specifically relevant to your industry, category, region, and product type...
​
​
Our Data
Trust, Transparency & Value
For too long, data and research companies have been exploiting the lack of consumers' knowledge and data privacy awareness.
​
We believe consumers should own their data, and therefore should decide whom they want to share their data with, for how long and to what extent, and be rewarded for sharing it.
​
Based on these core values, we have been proudly building our data community-

a community of hundreds of thousands of consumers who knowingly and transparently provide us access to analyze their anonymized digital footprint from multiple platforms they use on a daily basis.

​
Transparency and privacy are the cornerstones of what we do. We are proud to have a triple opt-in process that complies with GDPR and all new data privacy standards in the United States.

​

​
To schedule a product demo and get a free report

from one of our insight managers, please fill in your contact details